During this time, our Parish Hall is not available for hire. Please continue to check website for updates.(as at April 2021)
Our parish hall is (normally) available for hire most weekends.  See below for photos and click here for more information.
Please contact the parish office on 96222920 for further information or to check availability.
Possible table and chair arrangements for a large function: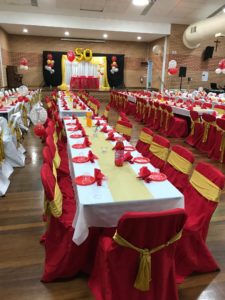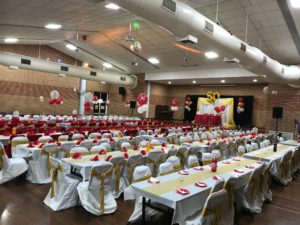 The hall kitchen: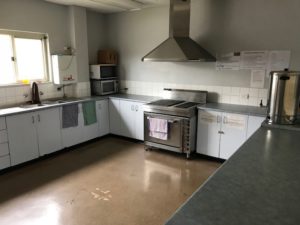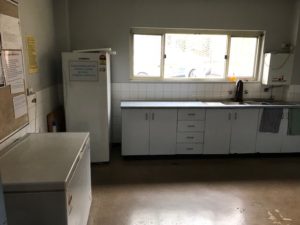 The hall space when empty: