LOURDES YOUNG ADULTS GROUP!

The next meeting of the Lourdes Young Adults Group will be on Saturday 12th December 2020, from 7-9:30pm in the Parish Hall after the 6pm Vigil Mass. More details at: https://www.facebook.com/OLOL7Hills/.
You're invited to the feast! We continue to meet again in person face-to-face for our monthly Lourdes Young Adults Group Night! In this month dedicated to the Holy Rosary, we will be exploring the theme of "Eat. Pray. Love.". We will focus on the Gospel of Matthew 22:1-14 "The Parable of the Wedding Feast".
"For many are called. Few are chosen." [22:14] Matthew presents us with a very difficult verse to understand. After all, isn't everyone who is truly called chosen by God? What is the difference between God's call and God's choice? Doesn't this verse smack of predestination, the belief only God chose a few and damned the rest?
God, indeed, calls us all to himself. And he calls us to love. Love requires two people freely giving themselves to each other. Force does not have a place where love reigns. (So much for the notion God predestined those he saved!)
As God calls us all to himself, he gives us the power to respond. That power is faith, to trust in God and assent to his truth. In this sense, "faith is a gift from God, a supernatural virtue infused by him" (CCC 153). Faith is grace. In other words, we can describe faith as God's love reaching out to us and his love in us reaching back to him. Without God's initiative of love, we could not know God or have a relationship with him.
As love is free given, it is freely received. As a free acceptance of God's love, faith is truly a human act, for God does not impose love on his creatures (otherwise, it would not be love). Faith maintains our dignity as human creatures, for it is a supremely free act.
Yet, we cannot be saved without the faith God gives us. God reaches out to us with love, and his love carries us back to him. Faith is our simple "Yes" to that love. While God's love might seem faint or absent at times, he still points us toward our ultimate destination, life eternal with him. Faith is our road to eternal life.
God calls us all with his love. His chosen are those of us who freely say "yes" to his call of love.
Our next meeting will be held on Friday, 9th of October 6:45-9:30pm in the Parish Hall. All are welcome! We look forward to seeing you all again. Please share and invite your friends!
God bless us all. Ian, Laura, Sarah, Ryan, Crystal & Darwin.
Check out our Facebook page for more information! https://www.facebook.com/OLOL7Hills/ or email us at: youtholol7h@gmail.com
You can also follow us our Facebook group page "Lourdes 7Hills Young Adults" https://www.facebook.com/groups/youtholol7h/

Thank you for your presence for last month's Lourdes Young Adults Group Night! In the month of September, we explored the theme of "God's Unmerited Grace" and focused on the Gospel of Matthew 20:1-16 "The Workers in the Vineyard". 'My way are above your ways'. Those who had laboured in the vineyard all day were angry when the owner paid the latecomers the same wage. Like the story of the prodigal son, the parable reminds us that the kingdom of heaven is not characterised by our limited concepts of justice but by a compassion that knows no limits. May be not be envious at the good fortune of others but rejoice that we too are loved deeply by God. Special thanks to Sr. Christine Marie Ramada CSFN, a Sister of the Holy Family of Nazareth and part of the vocation team for CSFN-Australia for sharing with us a talk on "Discernment in daily life – Listen to God by cultivating the habit of discernment" and introducing to us the Consciousness Examine.

The Lourdes Young Adults Team thank all who joined us for praise and worship during the Catholic Youth Parramatta Worship Wednesday! You can watch it again on replay via Facebook or YouTube!
https://www.facebook.com/catholicyouthparra/videos/336575504165963/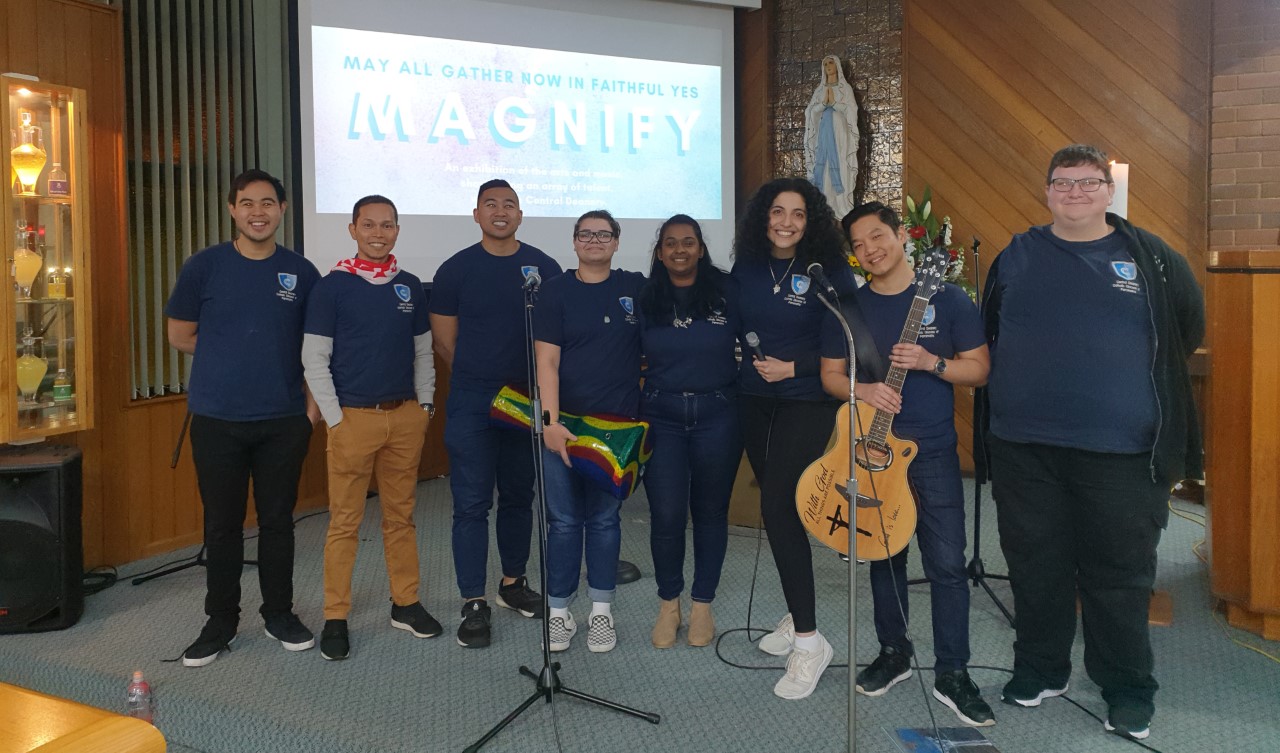 FOUR 2 EIGHT
Our next meeting will be on hold at this stage.
Our junior youth group Four2Eight meets on the first Sunday of each month from 10:45am (after the 9:30am Mass) in the parish meeting room.  All kids from year 4 to year 8 most welcome to come along and join in the fun!
CATHOLIC YOUTH PARRAMATTA
CENTRAL DEANERY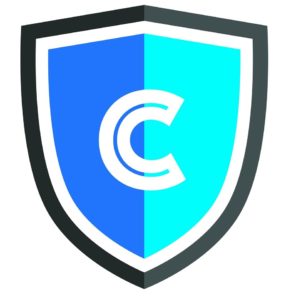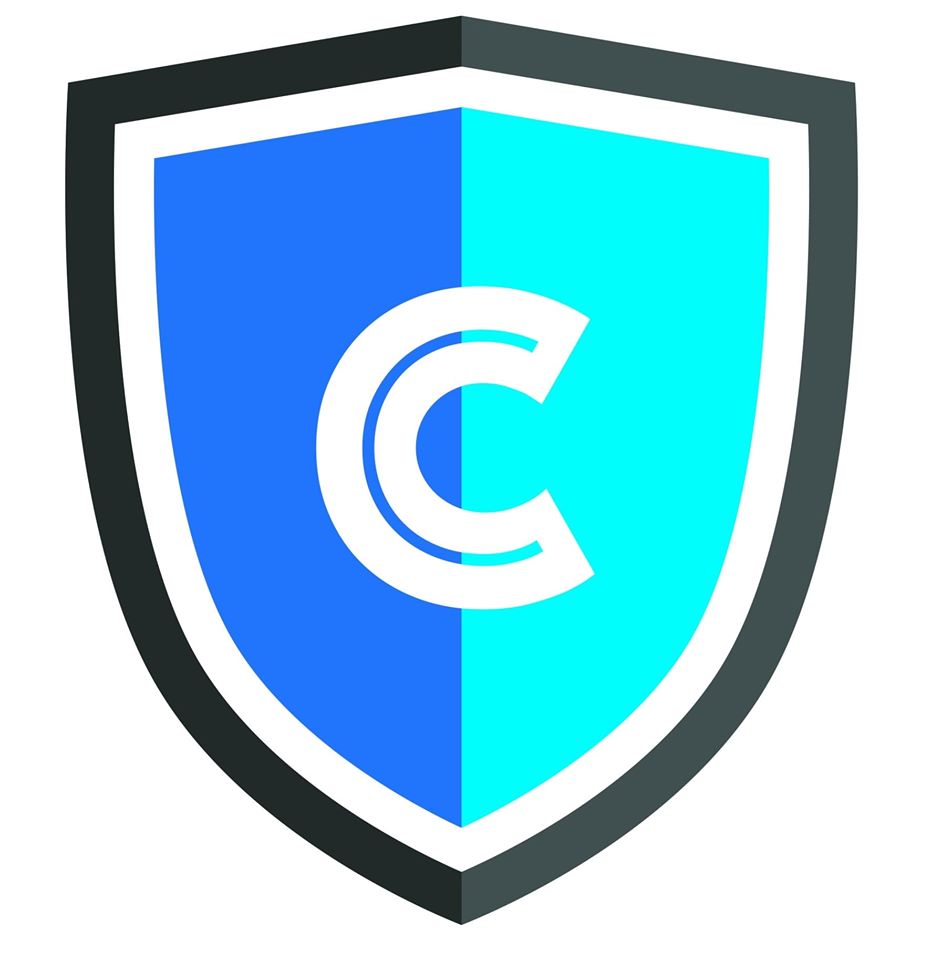 Stay up to date with the latest news in the Central Deanery! Check out our Facebook page for more information! https://www.facebook.com/CypCentralD/ or email us at: cypcentraldeanery@gmail.com

The 12 parishes of the Central Deanery has both well known and hidden talents from our youth, young adults and the young at heart. From musicians to designers, singers, dancers, photographers to cartoonists, painters and writers, poets and sculptors – The Central Deanery is filled with artistic gifts and vision, that deserves it chance to be shown to all.
The Central Deanery Ambassadors have established an initiative for the Deanery called 'Centralis Artem' in Latin meaning Art Central. Within this initiative, the Ambassadors have created and planned their very first arts and music 'pop-up' gallery called 'MAGNIFY', an acronym meaning 'May All Gather Now in Faithful Yes'. Because this event will commence over the weekend of the Feast of the Assumption of Mary, the Ambassadors thought it was perfectly fitting to entitle this exhibition, in honour and reverence of Our Lady, who, as we all know, said a great, confident 'yes' to her calling from God.
Here's some updates from the exhibition: https://www.facebook.com/CypCentralD/posts/2400999043537969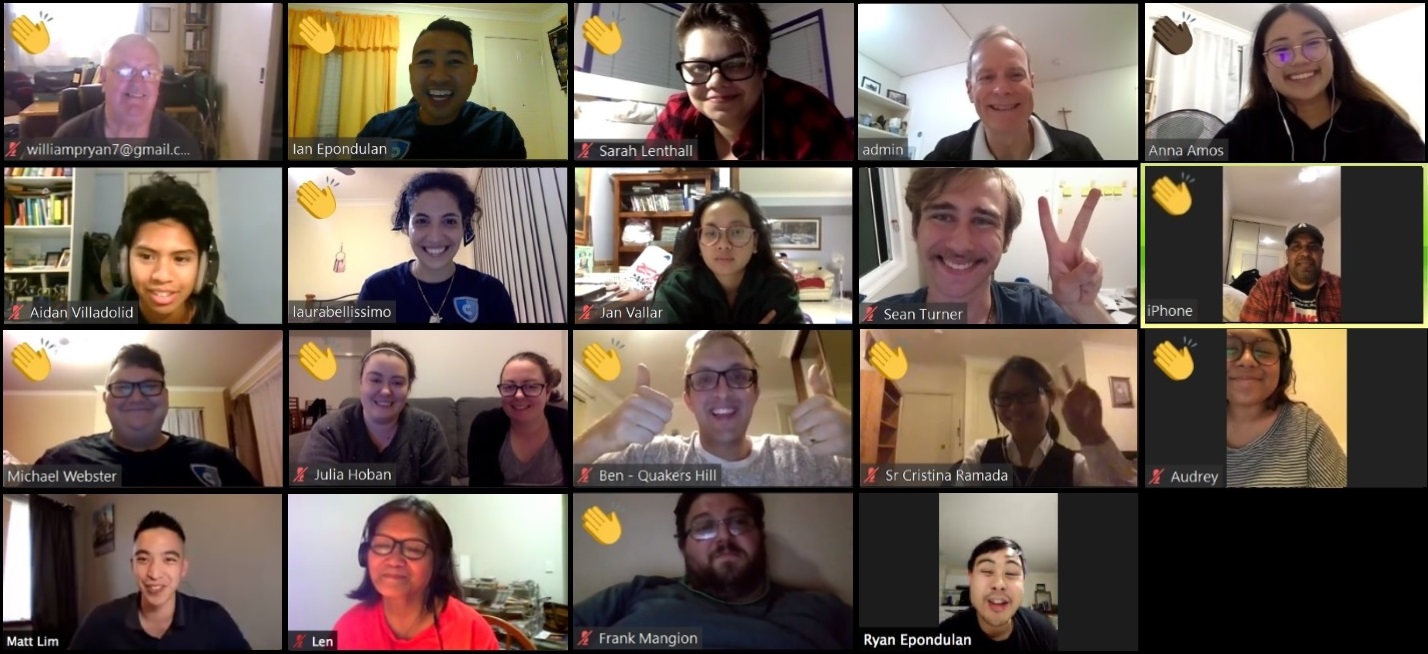 Leaders of the youth of CYP Central Deanery, Catholic Youth Parramatta and beyond connected via the MYNE Central Deanery on ZOOM for fellowship, sharing of knowledge, ideas and faith formation to find new ways to continue to journey and pray together. We explored Pope Francis' Apostolic Exhortation 'Christus Vivit – Christ is Alive!' where we are encouraged to reach out to others and grow the development of the 'Kerygma'; proclaiming, accepting and responding to new life through Christ's death and resurrection and to grow in fraternal love, community life and service; standing up, daring to be different and to be changed by the Risen Christ. Fr Paul Marshall, Dean of the Central Deanery reminded us to keep going for we are the church and are alive in Him! God bless us all.