FOUR 2 EIGHT
Our next meeting will be on Sunday 7th April
Our junior youth group Four2Eight meets on the first Sunday of each month from 10:45am (after the 9:30am Mass) in the parish meeting room.  All kids from year 4 to year 8 most welcome to come along and join in the fun!   
LOURDES YOUNG ADULTS GROUP!
The next meeting of the Lourdes Young Adults group will be on Friday 12th April, from 7-9pm in the parish meeting room. 
The theme for our April meeting is "King of Glory".  Check out our Facebook page for more information!
Please share and invite your friends! Come along and meet up with other young adults from our parish community while we explore our faith in a relaxed and fun environment. We look forward to seeing you all again.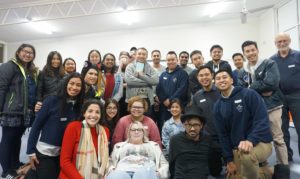 You can also follow us our facebook page "Lourdes 7Hills Young Adults"