LOURDES YOUNG ADULTS GROUP!
The next meeting of the Lourdes Young Adults group will be on Friday 8th May 2020, from 6:45-9pm via ZOOM Conferencing, link will be released 30mins prior to start on https://www.facebook.com/OLOL7Hills/. 
Check out our Facebook page for more information! https://www.facebook.com/OLOL7Hills/ or email us at: youtholol7h@gmail.com

Thank you all for your presence for the first Lourdes Young Adults Group Night via ZOOM! In this month of April, this Easter Season, we explored the theme of "As the Father sent me, I am 'Zooming' you". Although we weren't able to meet physically we could still 'Zoom' one another and check-in on how everyone was going in these extraordinary times. This weekend we celebrate the Feast of Divine Mercy Sunday as we prayed together the Divine Mercy Chaplet and focused on the Gospel of "Jesus' appearance to the Disciples after His Resurrection".
The Lord arrives when Thomas is out and the disciples are gathered in fear behind locked doors. Suddenly Jesus appears and greets them 'Shalom' (Peace) and fills them with joy. He confers on them a mission and gives them his own Spirit to continue his saving work. Jesus makes his presence and power known to his closest friends and offers them the spirit-gift for the sake of the Kingdom. Thomas doubts his friends and asks for proof. A week later, Jesus again appears with the greeting of "Shalom." Turning to Thomas, Jesus answered the challenge of cynicism with the challenge of faith. He responded with two titles for Jesus: Lord and God and acknowledged the rightful place of Jesus as Lord; saw God working through the Risen Christ and finally received Christ's gift of Shalom.
Through the Resurrection, we receive the gift of a new eternal life, free from evil. We become one with our Savior who died and rose for us. And, as he rose, Christ assures us that we, too, will rise on the last day. The peace Christ give us, heals the fear and cynicism of the world. This peace builds bridges of trust and allows us to walk together to the Father. His peace allows us to continue to believe and to hold on to his very life. Let us, then, offer each other the peace of Christ, the Shalom of his Spirit.
As Bishop Vincent Long Van Nguyen said, "Let us embrace in this Easter, as a challenge to seek the living Christ anew and recognise Him by the Spirit that brings peace and banishes fear. Let Easter get into us. Let Easter come and live where we live. Let Easter permeate our souls. Let us all the Risen Jesus to 'Easter in us'."
Our next meeting will be held on Friday, 8th of May 6:45-9:30pm in the comfort of your own home. BYO dinner! All are welcome! We look forward to seeing you all again. God bless us all.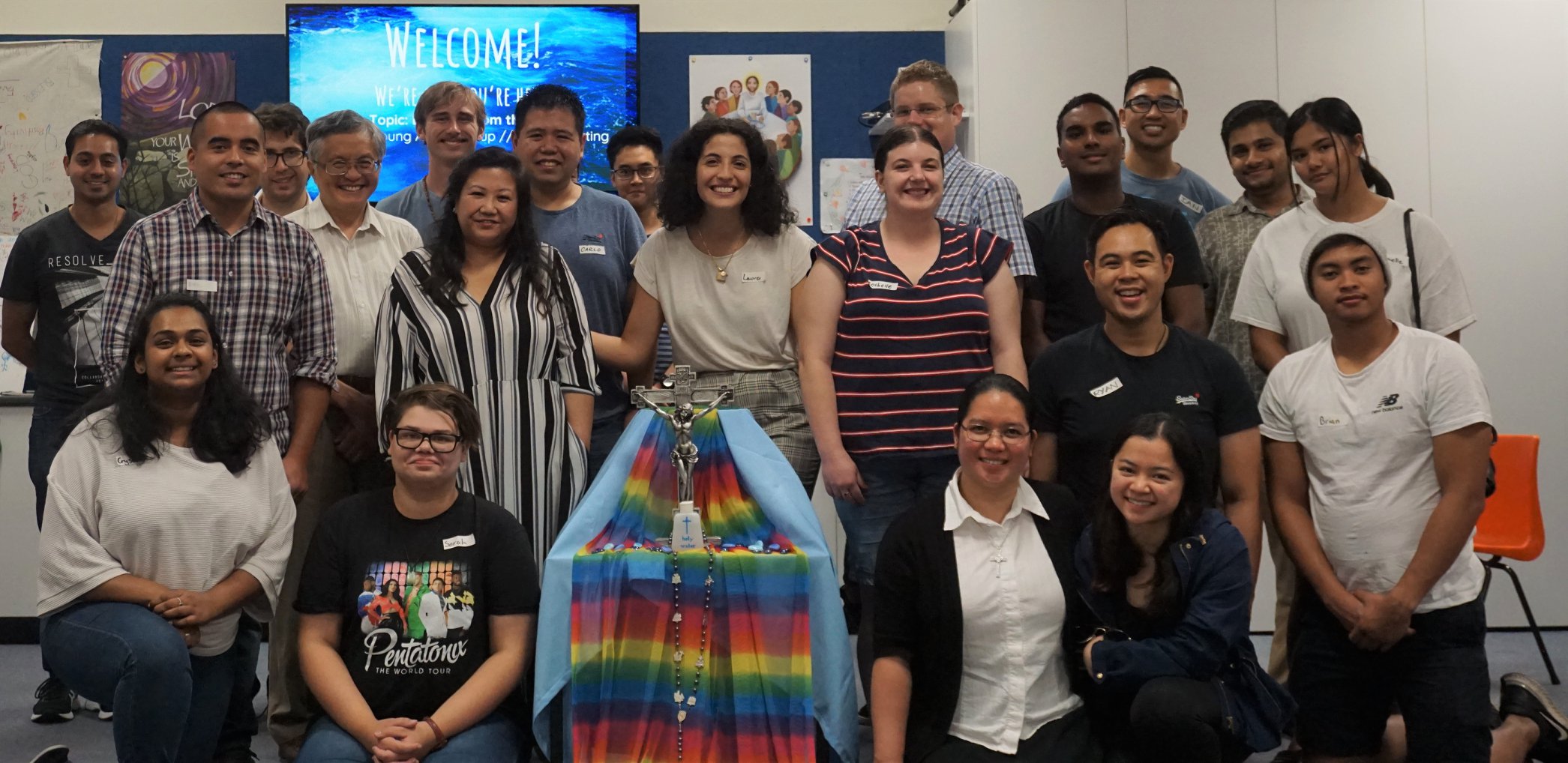 You can also follow us our Facebook group page "Lourdes 7Hills Young Adults"
https://www.facebook.com/groups/youtholol7h/
FOUR 2 EIGHT
Our next meeting will be on hold at this stage.
Our junior youth group Four2Eight meets on the first Sunday of each month from 10:45am (after the 9:30am Mass) in the parish meeting room.  All kids from year 4 to year 8 most welcome to come along and join in the fun!
CATHOLIC YOUTH PARRAMATTA
CENTRAL DEANERY
Check out our Facebook page for more information! https://www.facebook.com/CypCentralD/ or email us at: cypcentraldeanery@gmail.com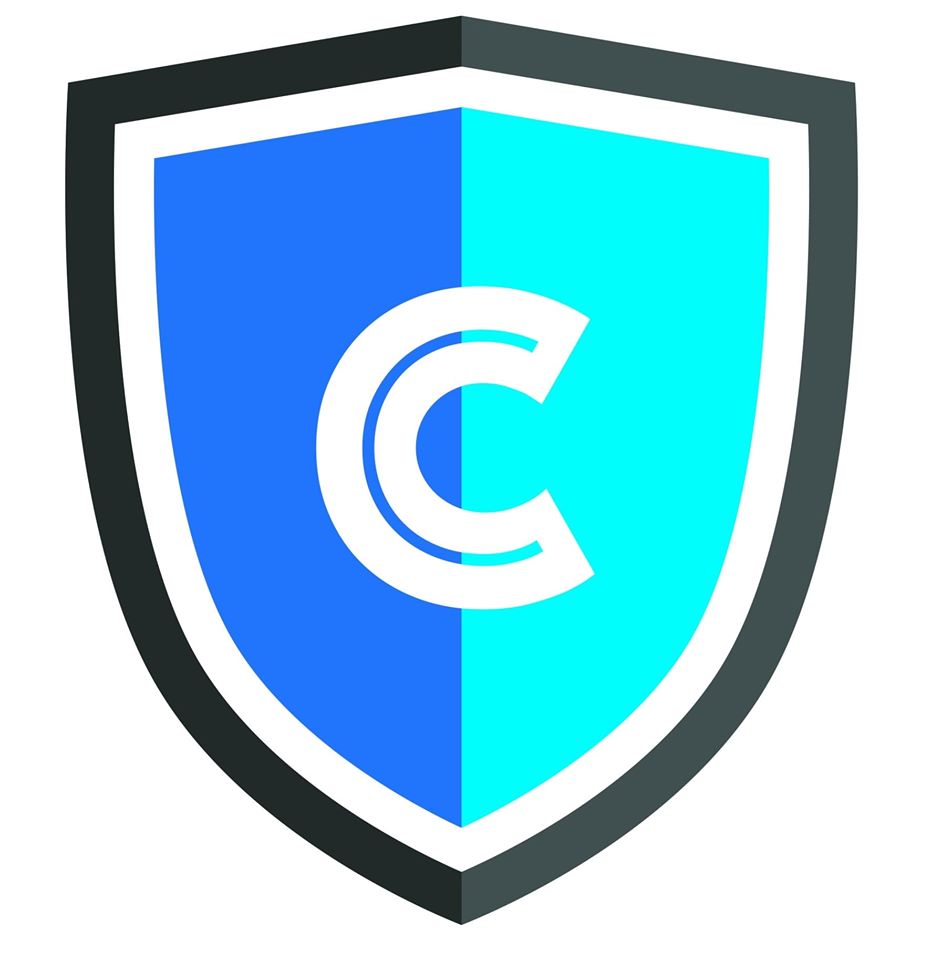 Leaders of the youth of CYP Central Deanery, Catholic Youth Parramatta and beyond connected via the MYNE Central Deanery on ZOOM for fellowship, sharing of knowledge, ideas and faith formation to find new ways to continue to journey and pray together. We explored Pope Francis' Apostolic Exhortation 'Christus Vivit – Christ is Alive!' where we are encouraged to reach out to others and grow the development of the 'Kerygma'; proclaiming, accepting and responding to new life through Christ's death and resurrection and to grow in fraternal love, community life and service; standing up, daring to be different and to be changed by the Risen Christ. Fr Paul Marshall, Dean of the Central Deanery reminded us to keep going for we are the church and are alive in Him! God bless us all.