FOUR 2 EIGHT
First meeting for 2019 will be on Sunday 3rd March!
Our junior youth group Four2Eight meets on the first Sunday of each month from 10:45am (after the 9:30am Mass) in the parish meeting room.  All kids from year 4 to year 8 most welcome to come along and join in the fun!   
LIFTED LIVE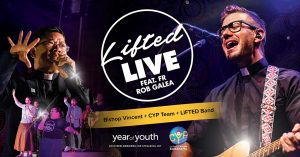 Lifted Live will be held on 22nd February from 7:30pm – 10pm at Penrith Panthers.  Fr Rob Galea will be performing!  This event is for anyone aged 15 and over unless accompanied by a parent.  Families very welcome!  Entry cost is $5 per person.  If you'd like to go but are unable to find transport, members of our Young Adults group are car-pooling from the church on the night.  Please contact the parish office 96222920 for more information.
LOURDES YOUNG ADULTS GROUP!
The next meeting of the Lourdes Young Adults group will be on Friday 8th March, from 7-9pm in the parish meeting room. 
Please share and invite your friends! Come along and meet up with other young adults from our parish community while we explore our faith in a relaxed and fun environment. We look forward to seeing you all again.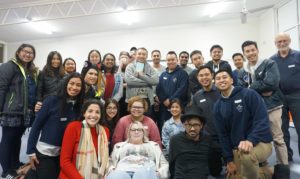 You can also follow us our facebook page "Lourdes 7Hills Young Adults"