Online Table Talk "Future Dreaming for Blacktown LGA" THURSDAY 19 AUGUST 2021 6:50-8:15PM
In the lead-up to this year's local council elections, numerous faith-based and community organisations across Sydney including our Social Justice Group at Our Lady of Lourdes Seven Hills have joined forces to organise a Table Talk to give people a chance to engage with Blacktown councillors that are running for office and jointly ask them to commit to important social and environmental action in the next 5 years. It will be an opportunity to:
1. Get connected during lockdown, learn about and discuss the asks that will be put forward to councillors in November
2. Be part of a local movement for more social justice and care for creation.
Come, join and be involved. When: Thursday, 19th of August 2021 from 6:50pm – 8:15pm.
Register for the Zoom details at: https://events.humanitix.com/blacktown-local-assembly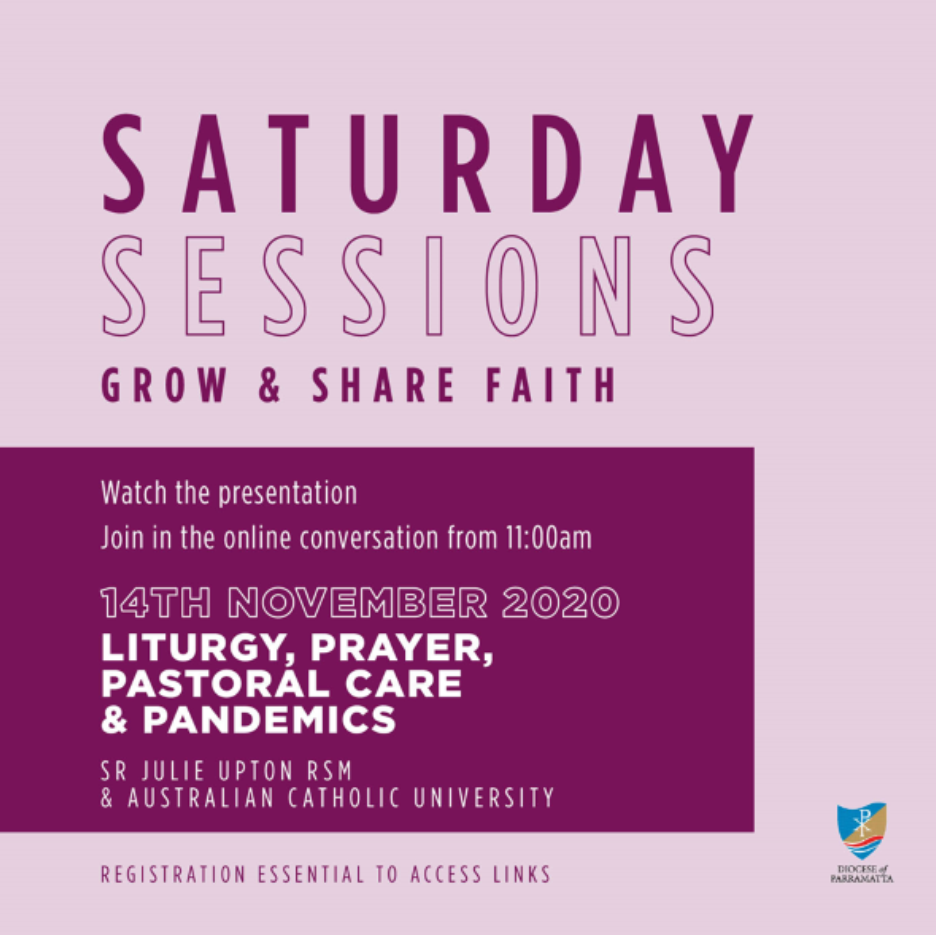 Saturday Sessions: 11am-12(:15)pm are highly recommended on Zoom. I always take something important away. Their is usually 15min of viewing or reading preparation before the session. Checkout earlier Sessions at the https://thewell.org.au/ Register with Lisa.Bright@parracatholic.org to get on the mailing list.
Next Topics
31st October: Serving Mission – Pastoral Conversion – A Conversation with Fr James Mallon
7th November: The Hope that Does not Disappoint: Dr Mary Healy and the Archdiocese of Melbourne
Director of Jesuit Refugee Service – Australia writing on behalf of the people we serve, and the staff to say thank you for all of your support, action, and leadership through the course of this challenging year.
Despite people seeking asylum and refugees continuing to be left behind in the course of the budget, we can take pride in the way we have collectively responded to the call for women, children, and men to be treated with compassion and dignity.
I also write to say that our job is not over. Forcibly displaced people remain in dire need of support and solidarity, as Pope Francis' most recent encyclical notes.

Feeling cooped up join Social Justice Group on an exploration of Bungarribee Park. Sat 7th Nov 9:45am meeting at Stallions Burgers. Bring good walking shoes. Path is suitable for all speeds.
Diocese of Parramatta (Message from Bishop Vincent): Two Years On from the National Apology to Victims and Survivors
To find out more about Safeguarding in the Diocese of Parramatta go to https://safeguarding.org.au/
To find out more about Guarire House go to https://safeguarding.org.au/guarire-house/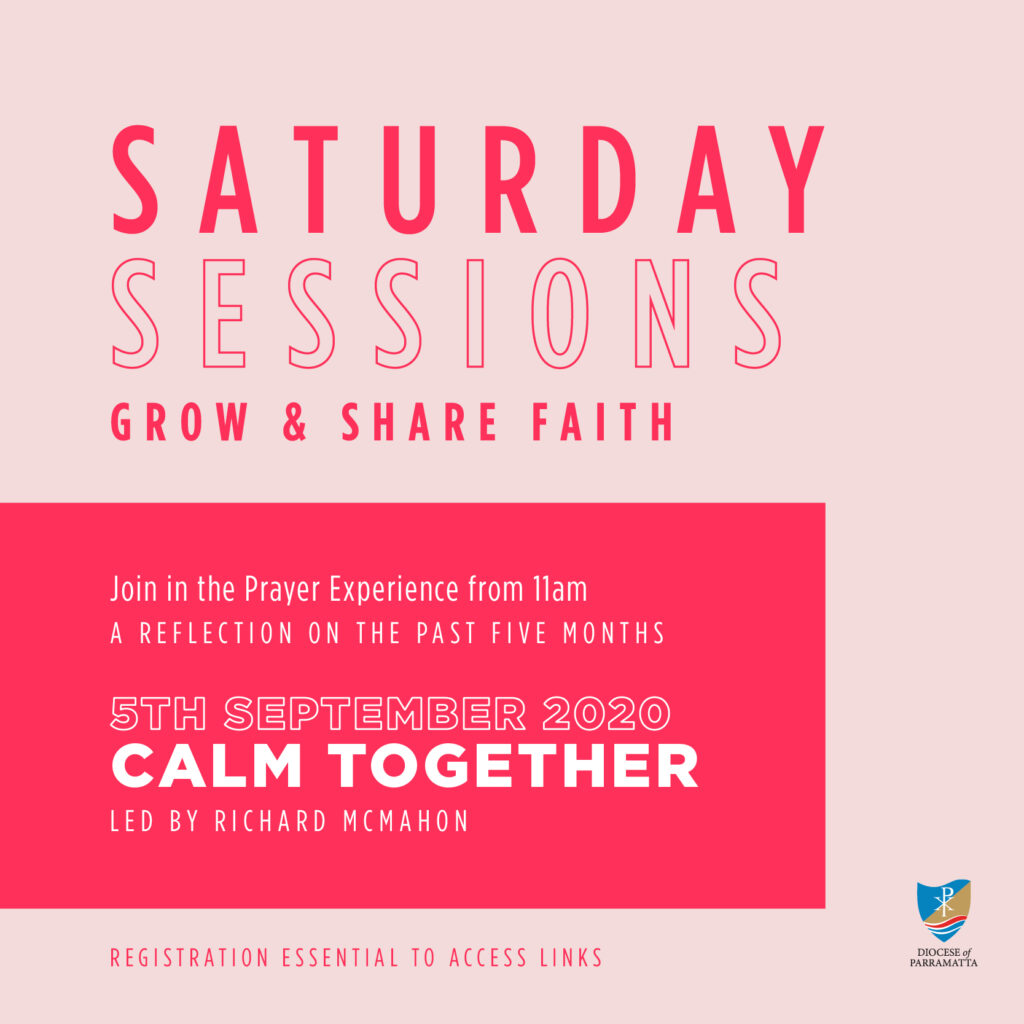 SEVEN HILLS SOCIAL JUSTICE GROUP NEWS
The Seven Hills Social Justice Group is a collaboration between Our Lady of Lourdes Catholic Church and the Grantham Heights Uniting Church and aims to advocate for social injustices in our local area of Seven Hills. We are part of a Pilot Program Parish Partnership with an asylum seeker family. If you would like to be involved contact Terry Jordan 0409 373 715 or email: socialjustice@olol7hills.com.au .
Social Justice Sunday: 30 August 2020

The Australian Catholic Bishops' Social Justice Statement for 2020–21 is titled 'To Live Life to the Full: Mental health in Australia today'. It encourages faith communities, governments and each one of us, to make mental health a priority. It is a timely message in the context of the COVID-19 pandemic. The pandemic is affecting many members of our parishes, schools and communities. Understanding mental health will help us to be aware of those who need our support. The Statement encourages us all to reject stigmatisation, to work for the transformation of social determinants of mental ill-health, and to call for policies and service provision that meets the needs of the poorest and most marginalised members of our community.
We celebrate Social Justice Sunday on 30 August. This year, the Australian Bishops' Social Justice Statement is titled: To Live Life to the Full: Mental health in Australia today. The COVID-19 pandemic is affecting the mental health of many members of our parishes, schools and communities. Understanding mental health will help us to be aware of those who need
our support. The Bishops invite us all to reject stigmatisation, to work for the transformation of social determinants of mental ill-health, and to call for policies and service provision that meets the needs of the poorest and most marginalised members of our community.
Download the Statement at http://bit.ly/SocialJustice_2020.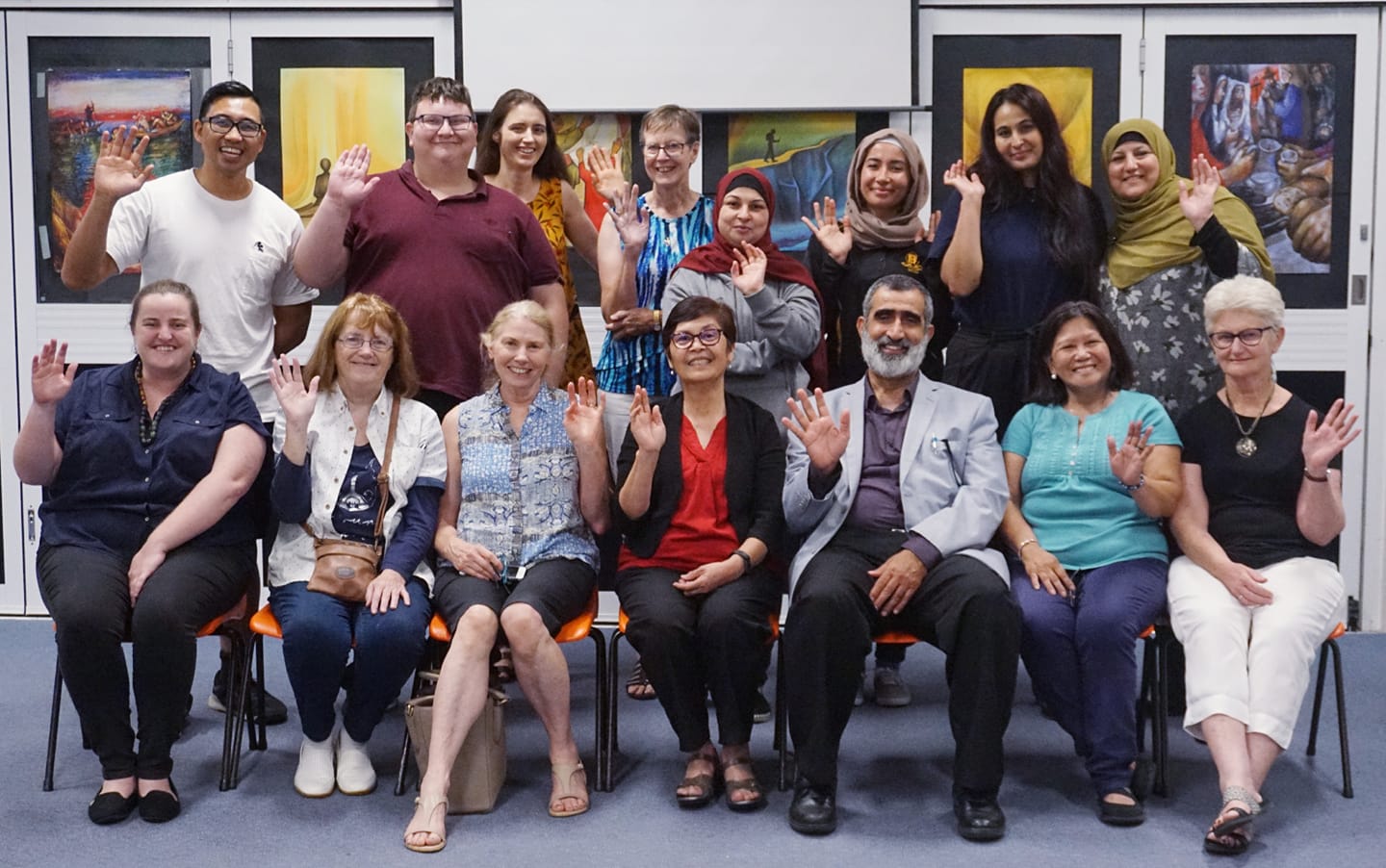 We are also a part of the Interfaith Sydney Alliance Voices For Power – Northwest Caucus where leaders of the Sikh, Muslim, Uniting and Catholic Church communities are determined to continue the momentum to learn and empower others about Climate Change Action and Affordable Energy and work together to find solutions as a whole.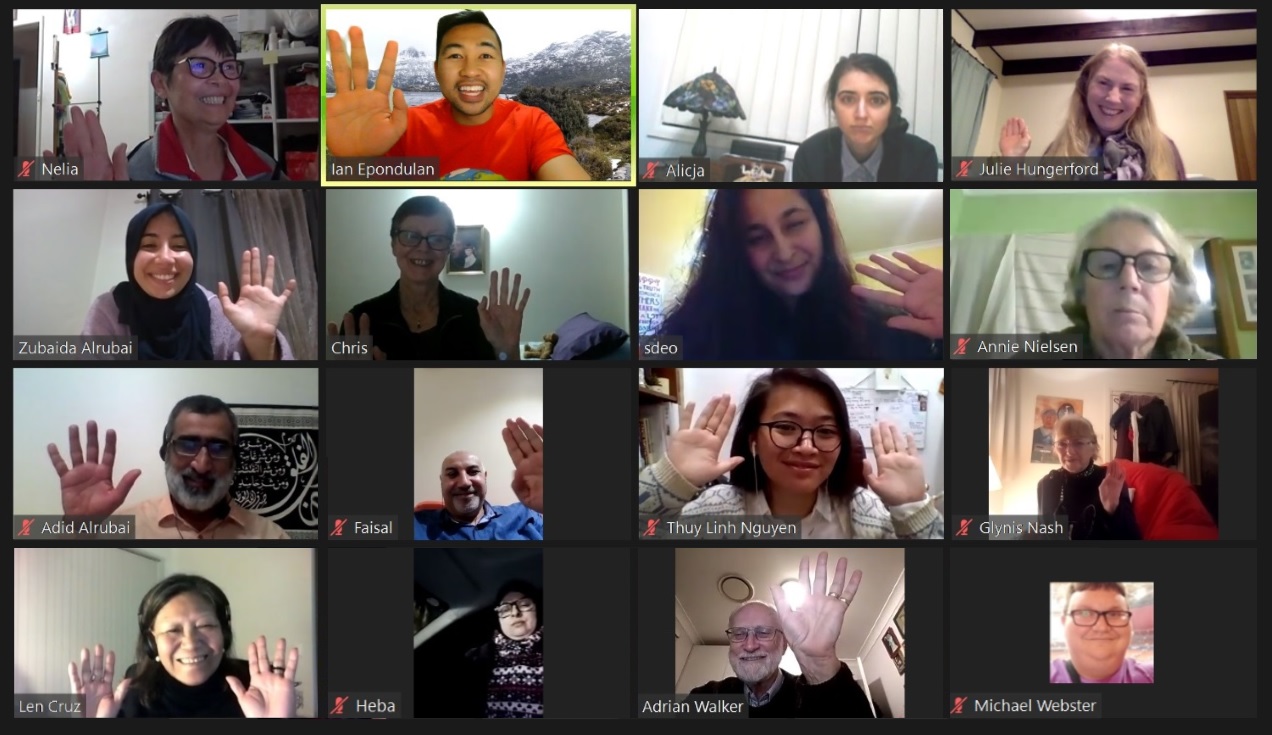 The Voices for Power – Sydney Alliance Northwest Caucus leaders of diverse religious and multicultural organisations shared the key moments in empowering our communities on Climate Action and Affordable Energy. Special thanks to Kaur SE for her leadership and smooth transition for the group to continue onto the next phase of the campaign.
We invite all to join us in looking at the priorities, policy solutions and key opportunities for Northwest Sydney:
· Ensuring that households can understand the tech to make the most use of the solar panels, especially people from CALD communities
· Solar Farm in the LGA
#InterreligiousDialogue #WesternSydneyMatters #UnityInDiversity #SocialJustice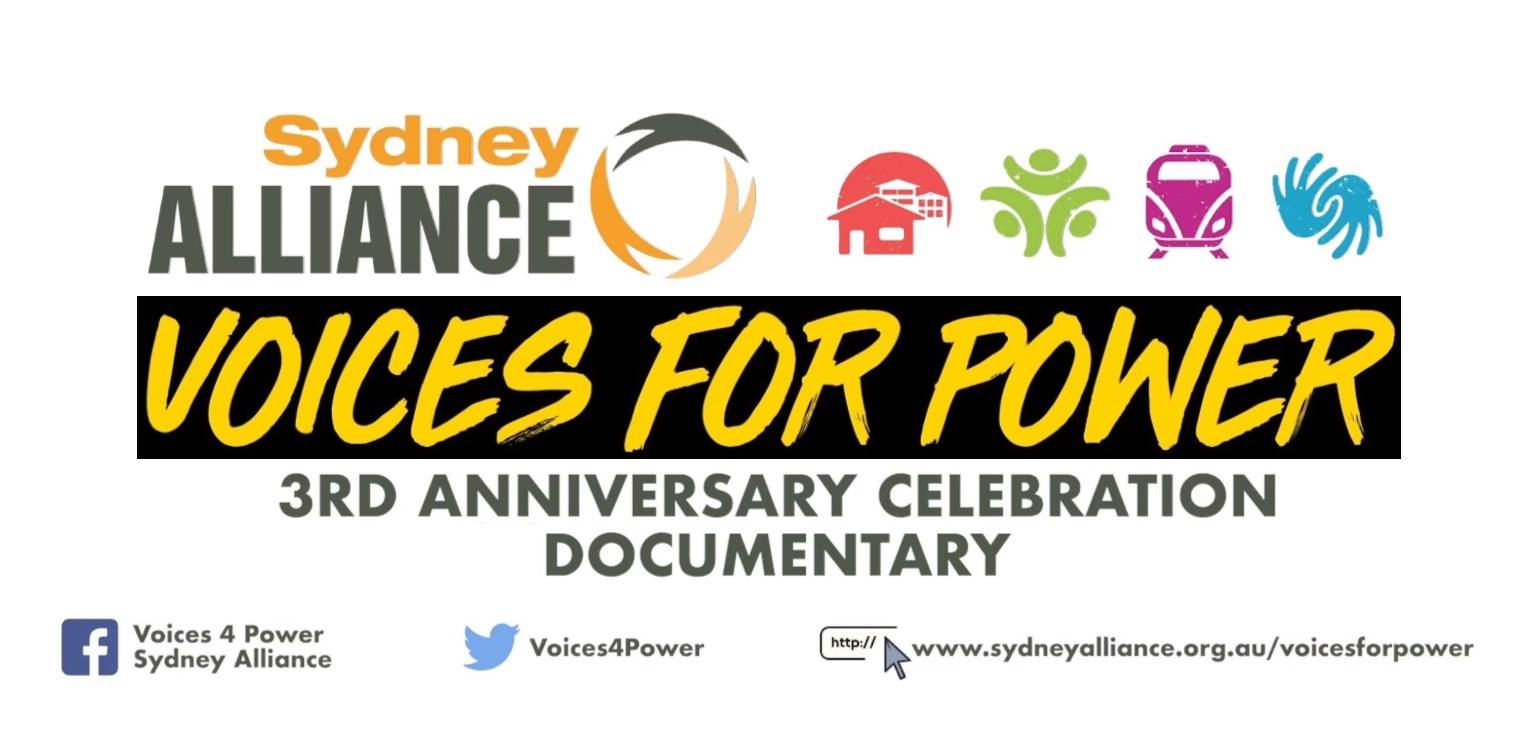 Voices for Power Documentary Launch and Watch Party: Thursday, 16 July 2020 6-7:30PM via Facebook Live
Come celebrate with us the official launch of the Voices for Power Documentary, celebrating 3 years of campaign work in the Greater Sydney region.
Our documentary marks the milestones of our campaign, recognising the amazing work of our Migrant and Religious Communities and Allies. This campaign has supported and built power around accessing Affordable and Clean Energy for All.
So join us in recognising the achievements and wins of our leaders in this documentary.
We will be hosting a watch party that will start with a Welcome and Acknowledgement of Country at 7:00, followed by the Documentary.
Then, at 7:20 we will be showcasing the Stakeholders Panel followed by a live Call to Action at 7:50.
There will be ample opportunity to comment and engage throughout the evening so please feel free to ask and comment away!
More details at: https://www.facebook.com/events/901981010308660/
Next Voices for Power Northwest Sydney Meeting: Tuesday, 15 September 2020 6-7:30PM via Zoom Conferencing
If you would like to be involved contact Ian Epondulan via email: youtholol7h@gmail.com .
Up to date information found on the 'Voices For Power – Sydney Alliance' Facebook page: https://www.facebook.com/VoicesForPower/

We are also part of the Blacktown Network of Faith Communities where leaders of the Sant Nirankari Mission, Jesus Christ of Latter-Day Saints, Uniting and Catholic Church communities have come together to celebrate our religious diversity and share events to promote peace between communities. Good news! Restrictions on public gatherings are starting to ease! Our diverse faith communities from the Blacktown City Council Area discussed on how we can support those doing it tough in our communties especially international students, refugees and asylum seekers through a solidarity walk planned later this October! If you live in the Blacktown LGA, we'd love to hear from you, just send us a message! #Multifaith #Multicultural #Blacktown #interfaithdialogue #BlacktownNOFC
Next Blacktown Network of Faith Communities Meeting Every 3rd Monday of the month, 21st of September, 2020 at 7:30pm via ZOOM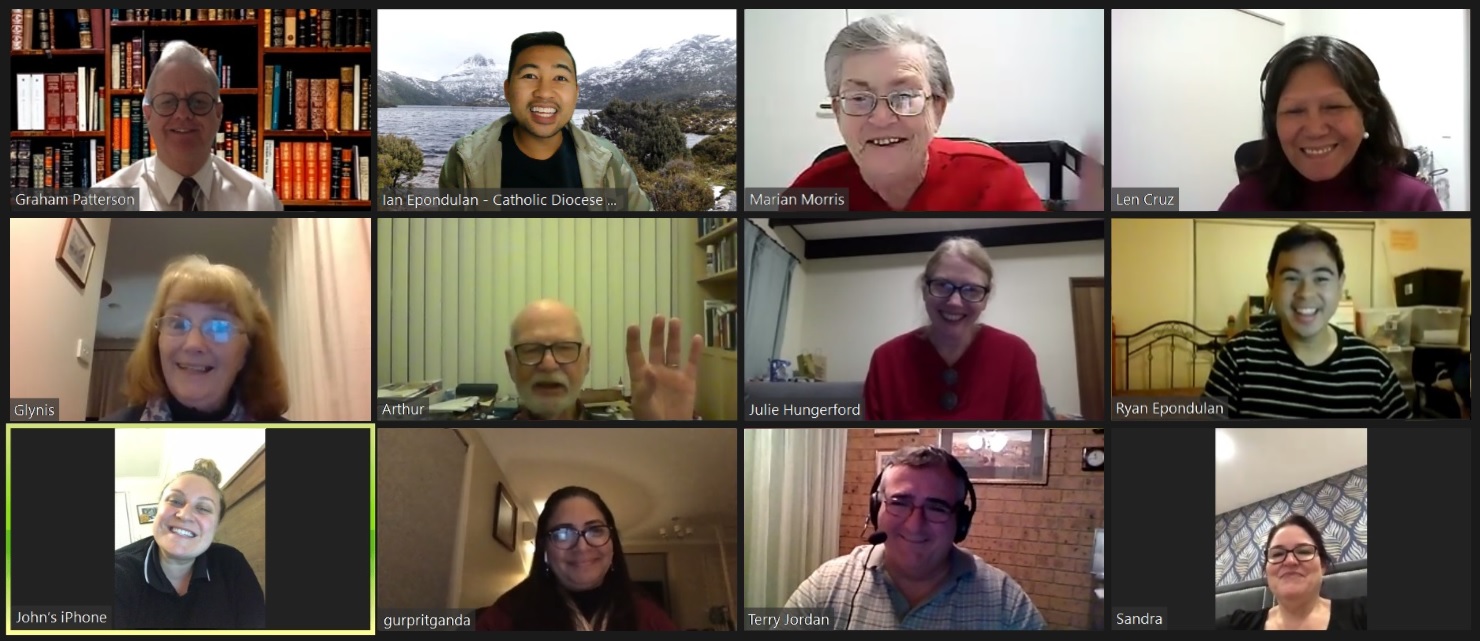 If you would like to be involved contact Ryan Epondulan via email: ryan.epondulan@columban.org.au .
Up to date information found on the 'Network of Faith Communities' Facebook page: https://www.facebook.com/nofc.blacktown/

Aboriginal and Torres Strait Islander Sunday: 5 July 2020
For the first time, a national and live streamed mass will occur to celebrate Aboriginal and Torres Strait Islander Sunday as a nation. Join with people around the country for the live stream through NATSICC's home page www.natsicc.org.au or via NATSICC's YouTube channel https://www.youtube.com/user/TheNATSICC
Together in the Spirit: This Sunday is Aboriginal and Torres Strait Islander day. Checkout some information on www.natsicc.org.au or our Social Justice page (links and 2017 Uluru Statement). Maybe by working together we could see some action next year, 5 years after the request to be heard and the journey started. www.olol7hills.org.au/social-justice-group/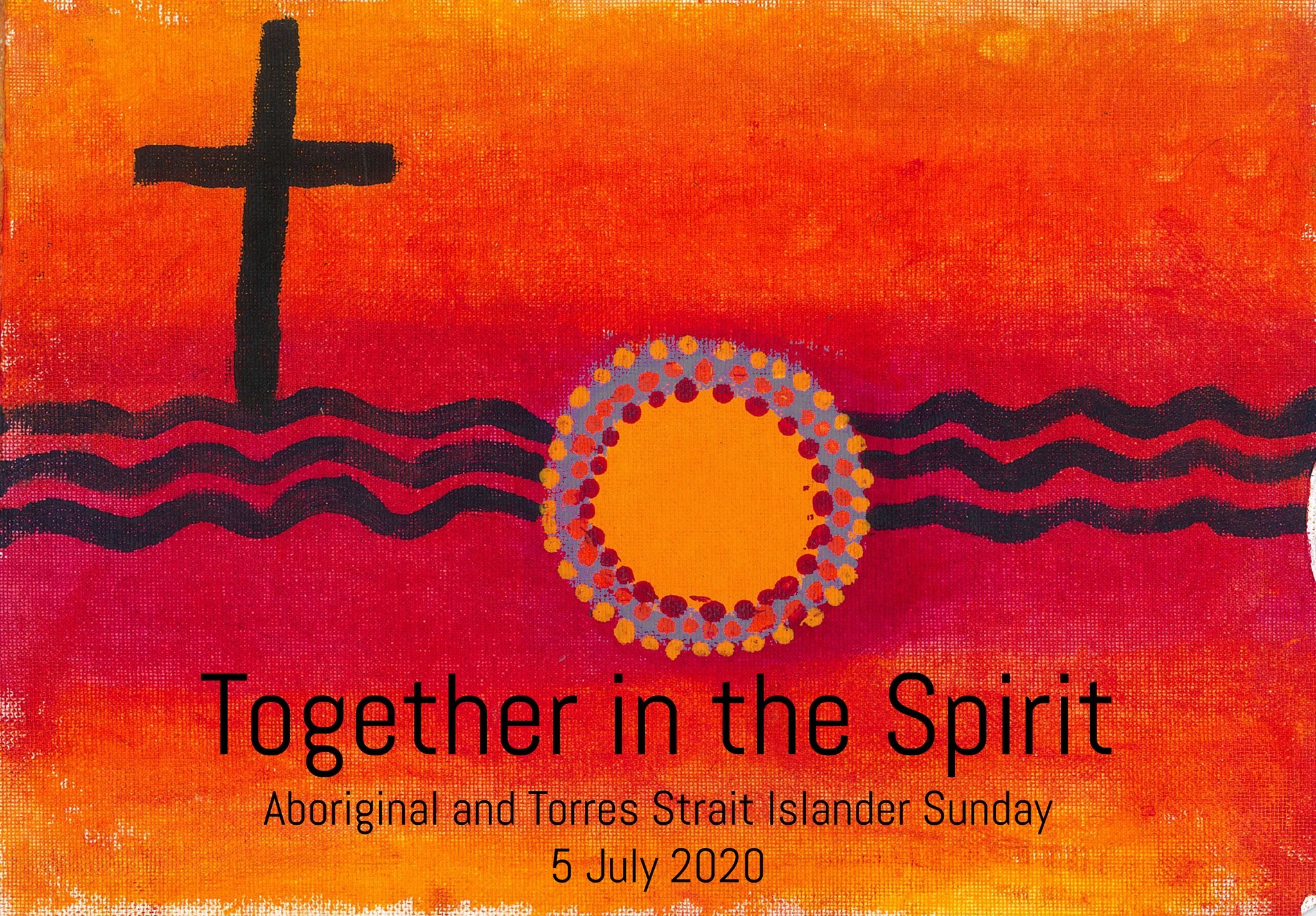 Blacktown City Council Aboriginal communities
National Aboriginal and Torres Strait Islander Catholic Council
Muru Mittigar Pathway to Friends
ULURU STATEMENT FROM THE HEART 2017
Our Aboriginal and Torres Strait Islander tribes were the first sovereign Nations of the Australian continent and its adjacent islands, and possessed it under our own laws and customs. This our ancestors did, according to the reckoning of our culture, from the Creation, according to the common law from 'time immemorial', and according to science more than 60,000 years ago.
This sovereignty is a spiritual notion: the ancestral tie between the land, or 'mother nature', and the Aboriginal and Torres Strait Islander peoples who were born therefrom, remain attached thereto, and must one day return thither to be united with our ancestors. This link is the basis of the ownership of the soil, or better, of sovereignty. It has never been ceded or extinguished, and co-exists with the sovereignty of the Crown.
How could it be otherwise? That peoples possessed a land for sixty millennia and this sacred link disappears from world history in merely the last two hundred years?
With substantive constitutional change and structural reform, we believe this ancient sovereignty can shine through as a fuller expression of Australia's nationhood.
Proportionally, we are the most incarcerated people on the planet. We are not an innately criminal people. Our children are aliened from their families at unprecedented rates. This cannot be because we have no love for them. And our youth languish in detention in obscene numbers. They should be our hope for the future.
These dimensions of our crisis tell plainly the structural nature of our problem. This is the torment of our powerlessness.
We seek constitutional reforms to empower our people and take a rightful place in our own country. When we have power over our destiny our children will flourish. They will walk in two worlds and their culture will be a gift to their country.
We call for the establishment of a First Nations Voice enshrined in the Constitution.
Makarrata is the culmination of our agenda: the coming together after a struggle. It captures our aspirations for a fair and truthful relationship with the people of Australia and a better future for our children based on justice and self-determination.
We seek a Makarrata Commission to supervise a process of agreement-making between governments and First Nations and truth-telling about our history.
In 1967 we were counted, in 2017 we seek to be heard. We leave base camp and start our trek across this vast country. We invite you to walk with us in a movement of the Australian people for a better future.
Prayer for Reconciliation
God of all creation, as we journey together in this Great Southern Land, we pray for healing, forgiveness and unity, creating a path of good will, with justice and compassion. Jesus, through the power of your love, you have given us the courage, wisdom and strength to share our gifts and talents in humility. In peace and understanding we reconcile with each other. Creator Spirit, we come together in prayer and thanksgiving for the many blessings we have received. Allow your Spirit to wash over us and give us strength to walk together as one.
Refugee Week: 14 – 20 June 2020
This year's theme of refugee week is "The Year of Welcome". It's a time to celebrate the wonderful contribution of refugees to our country as well as reflect on how we can be part of a more welcoming society.
Diocesan Journey's Fact Sheet on the Emergency we are facing in our diocese and ways you can help.
We thank the NSW government's announcement of $6million support for people with temporary visas, including asylum seekers.
There are a few opportunities and resources that may be of interested to you.
How can we Help?
Donate JRS Jesuit Refugee Service or House of Welcome
Pick up some of the following when shopping and place in boxes provided at Mass
ITEMS NEEDED
• New winter blankets
• Basmati Rice
• Cooking Oil
• Long life milk
• Tinned tuna, red kidney beans, lentils,
chickpeas and fruit
• Biscuits & muesli bars
• Oats & cereal
• Tinned tomatoes
• Tea & Coffee
TOILETRIES
• Nappies (large sizes)
• Toothpaste & toothbrushes
• Shampoo
• Sanitary pads & napkins
• Razors & shaving foam
• Deodorant (male & female)
• Soap
Thank you to all parishioners for your generosity during Refugee Week 14-20 June, 2020 for your donations to refugee families and those seeking asylum. Please know that organisations such as Jesuit Refugee Service 'JRS' Australia have an increased workload up 240%, feeding 750 people per week due to COVID-19. Your continued donations and assistance to our sisters and brothers in need is greatly appreciated. God bless.
Events from stories, cooking, herb knowledge, forums, presentations etc Something for everyone throughout this week